DNA Collection and Home Bank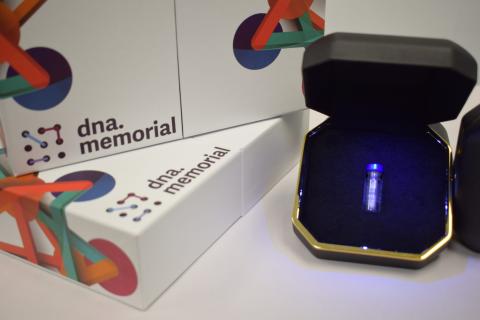 DNA Collection and Home Bank
DNA Memorial HOME BANKING Solution
The sample DNA is placed inside a sealed sterile vial with content identification.
The DNA Memorial Home Banking may be banked in non extreme conditions and room temperature for future testing.
The DNA will remain viable indefinitely if a simple care guidelines are followed. Options for Ancestry Services and Genetic Testing are available for an additional fee.